The truffle has become as one of the most quoted foods in the world and one of the most recognized species is Tuber melanosporum or Black Truffle which we will focus on it.
The price per kilo fo Black Truffle is between 200 and €850 once packaged and marketed the price is triggered. The harvest take place between the months of November and March when we offer this experience.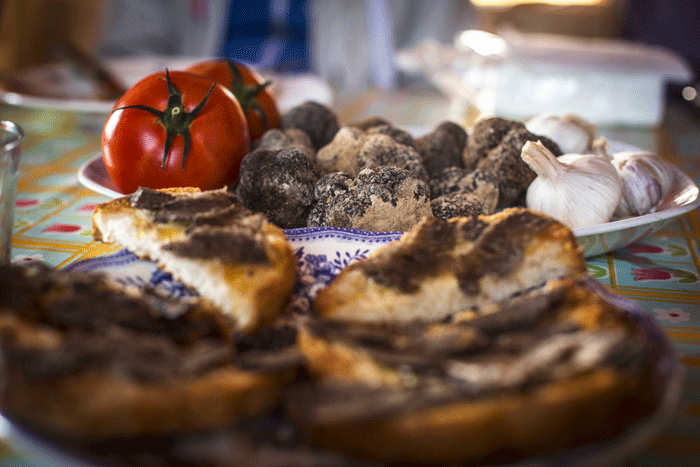 An entrepeneur from Gandesa decided to grow truffle so long ago and some local tourist agents unite to offer a new unique experience in South Catalonia in two hours far from Barcelona city. It is a getaway to enjoy truffle and Terra Alta wines where we pick up some truffles with the help of a trained dog and its trainer. At the end of the harvesting… it's time to have a delicious breakfast with a tasting of black truffle!
The proposal following with a nice wine tasting in the tasting room of ViOrigen, a little company linked to wine tourism activities in Terra Alta which has been awarded twice to value a product and its region. The tasting will focus on wines that marry well with truffle. Then the wines will be bring to Restaurant Sibarites for enjoying a nice pairing between Terra Alta wines and truffle dishes.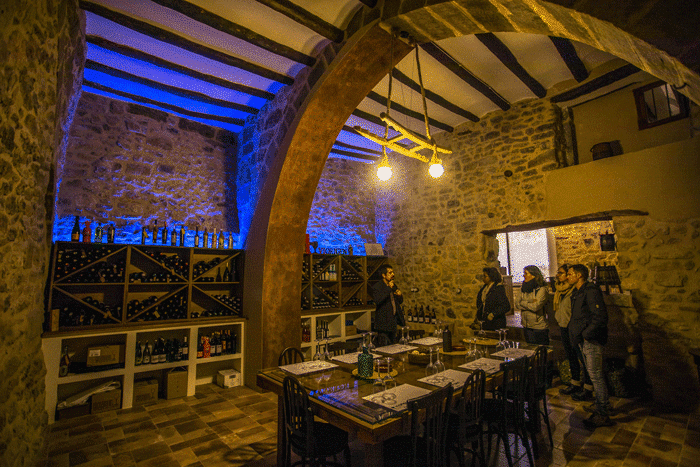 However, we need to rest and we have chosen the best accommodation for you in the old center of Gandesa called "la Casa dels Abeuradors" which is a nice rural house.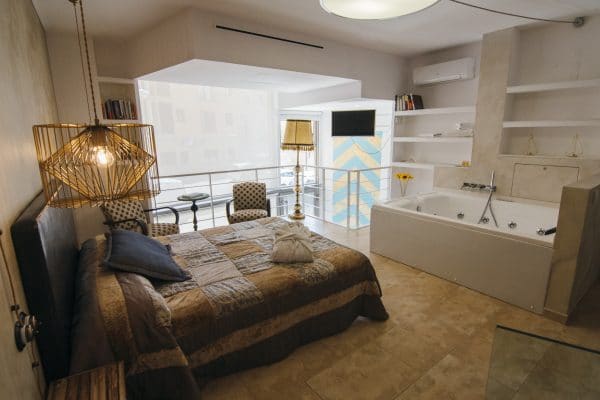 The complete experience is recommended for couples, familys or little groups, and the price per couple is €499*.
*Check prices for each person over.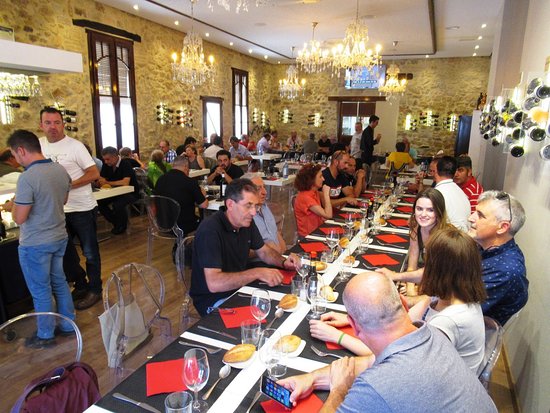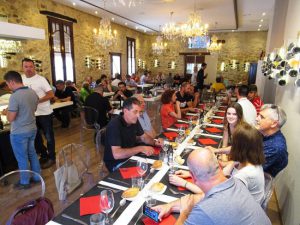 Some of these pictures belong to the company sommillennials.cat